Want to get the focus back on the true meaning of Christmas and add more spiritual depth and richness to your family's celebration of Christmas season? 
Here are 8 creative ways! 
(After scanning through this post, Click here if you wish to quickly scroll through all of these complete blogs at once, rather than clicking each individual blog link below.)
Want a media related teachable moment as you watch the classic White Christmas  with your family this season?
See "Bing Crosby's yearly reminder to count our blessings!"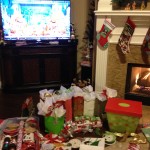 Want to help your child gain appreciation for our beloved Christmas carols through learning about their meaning and having fun with a craft?
See "Christmas Carols:  Meaning and Craft"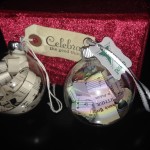 Want to extend the teachable moments of your Christmas giving opportunities?  Create a special present under your tree to help you remember to pray for the people represented by those donations.
See "The Gifting Gift"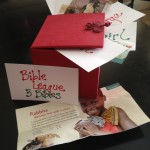 Want a meaningful Christmas gift that supports a good cause and that your child will treasure forever?
See "Nativity Set Tradition"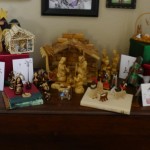 Want a resource and fun method for your family's Advent devotions?
See "Christmas in July"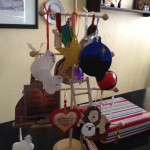 Want a creative way to help your child see how your family lends a helping hand?
See "Christmas Traditions:  Helping Hand Tree"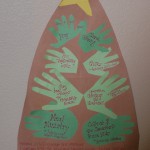 Want a fun way to help your child learn and interact with Luke 2?
See "Christmas Traditions: Luke 2 Memorization & Scavenger Hunt"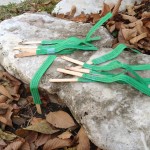 Wondering what to do with all those Christmas cards?  Enjoy praying for those people.
See "Christmas Card Prayers"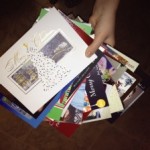 What's your favorite meaningful Christmas Tradition?
Please Share!

If you need a meaningful Christmas gift,
don't forget to stock up on
Parenting with Scripture: A Topical Guide for Teachable Moments.
| | |
| --- | --- |
| Monday 8 December, 2014 | Copyright ©2014, Kara Durbin | read more>> |