Monday 26 May, 2014
I thought I'd touch on some oldies, but goodies today and also let you know what to look forward to!
Happy Memorial Day!  For those with older children/teens, you might find it interesting to read and discuss the poignant true story I mentioned in this Memorial Day blog from last year.
If you have plans to go on vacation or have a staycation, don't forget about Vacationing with Scripture and that the memories and teachable moments it creates are more valuable than any souvenir you could bring home!
Many of you are newer subscribers and didn't see my Summer Fun Series from 2012.
Scroll through to see ideas for:
*Media with Scripture
*Good Deeds Day
*Playing with Scripture
*Praying with Scripture
*Cooking & Snacking with Scripture
*Singing with Scripture
Stay tuned!  This Texas born and bred blogger can't go any longer without sharing some thoughts and ideas through my upcoming Southern Hospitality Series.  I'll try to stay off my high horse!  🙂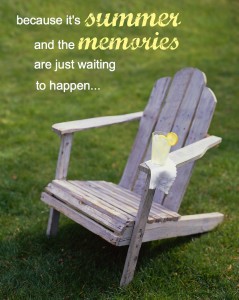 And, don't forget to keep an eye out for those teachable moments that pop up!
Keep your copy of Parenting with Scripture: A Topical Guide for Teachable Moments handy.
Do you have a favorite way to "play" with Scripture?  Please share in comment section!