As a little girl, my mom helped me memorize Luke 2…Charlie Brown Christmas style (aka King James Version).  It was always fun for me to be able to say the whole thing along with Linus.  As a mom myself, I've enjoying carrying on the tradition with my kiddos.  When they were younger, I'd keep a print out of Luke 2:8-14 (http://www.biblegateway.com/passage/?search=Luke%202:8-14&version=KJV) in the car and we'd work on it during car time throughout December.   Each year, it would get easier and easier as they remembered it from the past.  Last year, my daughter encouraged us to add more from the chapter.  Now we are working on solidifying verses 1-7 and 15-20 (http://www.biblegateway.com/passage/?search=Luke%202:1-20&version=KJV).
Mix-it-Up Message Luke 2 Scavenger Hunt:
This idea works well for families or groups with children of all ages.   Print out a copy of Luke 2:1-20 from The Message version of the Bible.  I've pasted the passage below for your convenience.   Feel free to cut and paste into a Word Document to print.  Cut apart sections of the passage, making as many strips of verses as you wish, depending on how difficult or easy you want the activity to be.   Tape each strip to a popsicle stick (picture below).  Hide the sticks in the yard and then have the kids go on a scavenger hunt to find them.  Once gathered, the older children can work together to put them in order.  Then read The Message version out-loud while they check to see if they got the order correct.  Because my children are familiar with the KJV and NIV versions of Luke 2, it was fun for them to hear the more contemporary language version of the passage through The Message.  We particularly got a kick out of the term, "sheepherders."  Guess the word, "shepherd" is outdated?!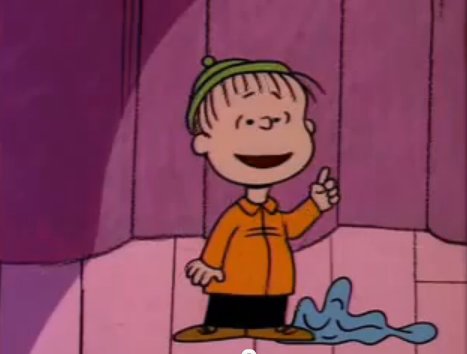 Luke 2:1-20
The Message (MSG)
The Birth of Jesus
About that time Caesar Augustus ordered a census to be taken throughout the Empire. This was the first census when Quirinius was governor of Syria.
Everyone had to travel to his own ancestral hometown to be accounted for.
So Joseph went from the Galilean town of Nazareth up to Bethlehem in Judah, David's town, for the census. As a descendant of David, he had to go there. He went with Mary, his fiancée, who was pregnant.
While they were there, the time came for her to give birth. She gave birth to a son, her firstborn. She wrapped him in a blanket and laid him in a manger, because there was no room in the hostel.
There were sheepherders camping in the neighborhood. They had set night watches over their sheep. Suddenly, God's angel stood among them and God's glory blazed around them.
They were terrified. The angel said, "Don't be afraid. I'm here to announce a great and joyful event that is meant for everybody, worldwide: A Savior has just been born in David's town, a Savior who is Messiah and Master. This is what you're to look for: a baby wrapped in a blanket and lying in a manger."
At once the angel was joined by a huge angelic choir singing God's praises:
Glory to God in the heavenly heights,
Peace to all men and women on earth who please him.
As the angel choir withdrew into heaven, the sheepherders talked it over. "Let's get over to Bethlehem as fast as we can and see for ourselves what God has revealed to us."
They left, running, and found Mary and Joseph, and the baby lying in the manger. Seeing was believing.
They told everyone they met what the angels had said about this child. All who heard the sheepherders were impressed.
Mary kept all these things to herself, holding them dear, deep within herself. The sheepherders returned and let loose, glorifying and praising God for everything they had heard and seen. It turned out exactly the way they'd been told!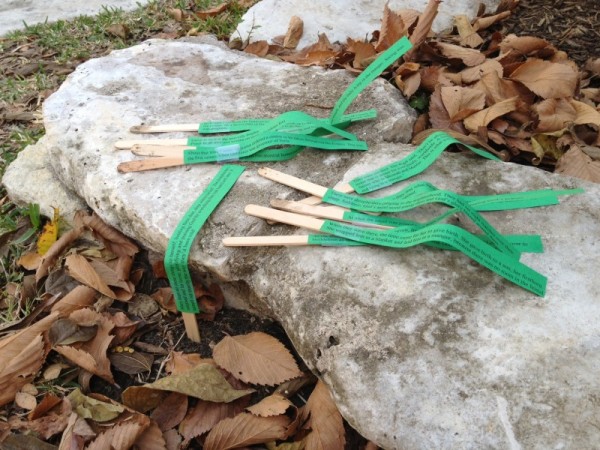 | | |
| --- | --- |
| Tuesday 4 December, 2012 | Copyright ©2012, Kara Durbin | read more>> |