Monday 23 March, 2015
You know those "My child is on the honor roll" bumper stickers?
On Dennis Prager's 2/18/14 radio broadcast, I heard him mention something interesting regarding those car labels…
He said, "I've never been impressed with that saying.  How about, 'My child is honorable!'  What's more important?"
TRUTH, Mr. Prager!
Next time we see one of those stickers on the back of a car, let's make use of that teachable moment with our kids! 
Ask and discuss:
Would I rather you be a honor student or honorable?
What does it mean to be honorable, what does God say about it, and what are some creative ways to help my child understand?
Refer to the related topics of Character and Integrity in your copy of Parenting with Scripture:  A Topical Guide for Teachable Moments. 
Pray for us. We are sure that we have a clear conscience and desire to live honorably in every way.
Hebrews 13:18
What a beautiful verse to turn into a prayer for our children…
"Dearest Heavenly Father,
Please help our children to have clear consciences before you and desire to live honorably in every way.
Please give us YOUR wisdom as we teach and parent them to this end.
Let us, as parents, have the same desire for our own lives.
Thank You for Your grace when we are less than honorable.
Help us love our children the way You love us.
In Your Son's Holy Name,
Amen"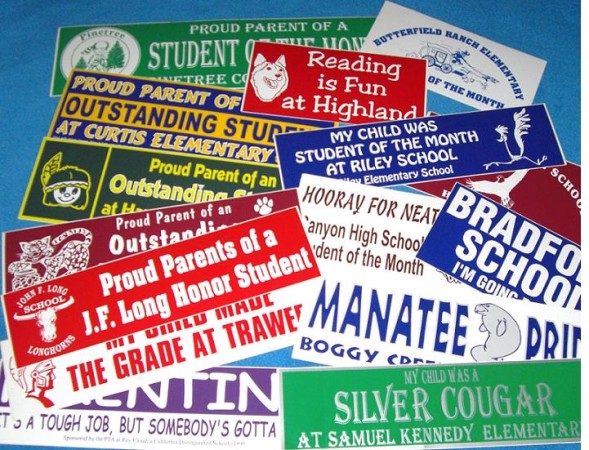 Image courtesy of Creative Commons
Comments Off

on Read this & you'll be ready next time you see an "honor roll" bumper sticker!

Posted In:

read more>>