Sunday 24 June, 2012
Summertime means Vacation Bible School or Neighborhood Bible Clubs!
While they are wonderful ways for our own, churched children to learn more about God, it's also a time when many who don't know Jesus hear the Good News!  As we began preparing for our upcoming Neighborhood Bible Club at a Life Group family's home, it occurred to me to explain it to my kids in terms of them being home missionaries by praying for the clubs.  During one of our family devotional times, we got out a stack of notecards and brainstormed different ways we could pray for the club.  I jotted each suggestion on different note card and we came up with a good handful.  When we have family prayer time, we each draw a couple of the ideas from the pile and go around praying for them.  It's a fun and engaging way for us to keep the club in our prayers and for the kids to feel more invested in them.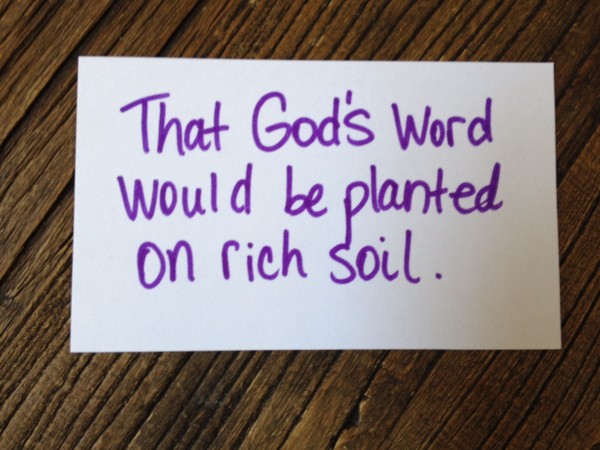 Comments Off

on Being a missionary from home!

Posted In:

read more>>