Monday 21 September, 2015
Kalli's Junior High Volleyball team was getting crushed last year.  They were a young, inexperienced, small (only 7!) team that usually played much larger teams with older, more experienced girls.  The first couple of games were brutal and the girls were quite disheartened.
Then a mom came up with a brilliant plan!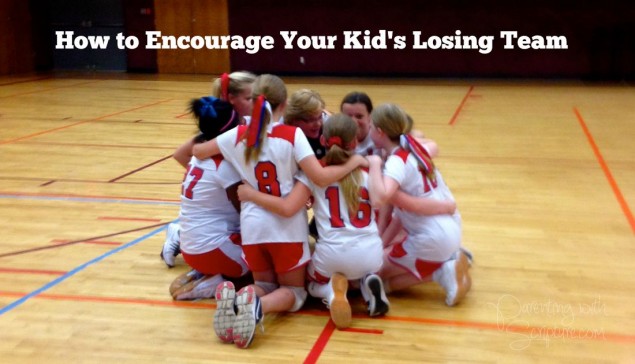 Set small goals:
Shauna realized the girls needed smaller, more attainable goals to work toward rather than actually winning a game.  She promised them cupcakes if they could get to 15 points in a set.  Once they achieved that, the next goal was 20 points in a set for chicken nuggets.  I'm sure it was amusing to those not in the know to hear us fans yelling out "CUPCAKES!" or "NUGGETS!" as encouragements!  A win, which they amazingly finally achieved, meant an end of season slumber party!
Celebrate incremental victories:
The opposing teams had to have been completely befuddled by our extreme joy, cheering, and pride in our girls after each game…especially all those "lost" games.  What they didn't know is that we were elated about the improvements and increasing victories of calling the ball, working as a team, growing skill, and more points!  By the time our team actually won a game, we were so thrilled you'd think we had taken the state championship!
Thus, the season became less about winning and more about growth.  It was a blessing to see the girls' confidence increase and attitudes brighten with each game. Yes, we will all remember how hard that season was.  You can't lose that often and badly and it not make an impression.  However, I'm thankful Shauna saw an opportunity to teach the team (and parents!) lessons of persistence, encouragement, and keeping positive when things are down.
Here's a way a teammate encouraged the remaining 6 girls when she was injured and unable to play.
See?  Encouragement is contagious!
Seems there was a food trend going.  🙂
I'd love to hear any non-food ideas you've seen or tried.  Please share!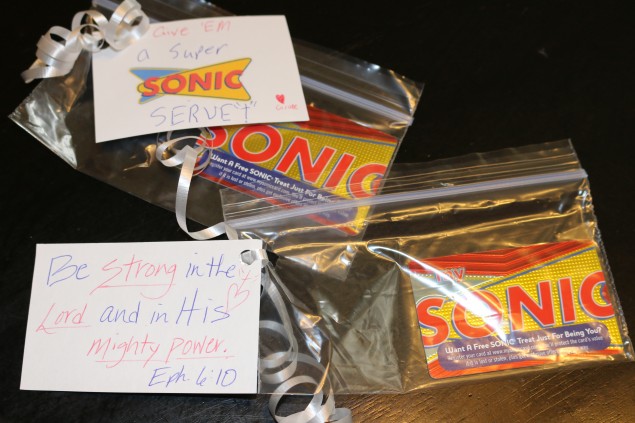 Therefore encourage one another and build each other up, just as in fact you are doing.  1 Thessalonians 5:11
For other topical verses, refer to your copy of Parenting with Scripture: A Topical Guide for Teachable Moments
Comments Off

on How to encourage your kid's losing team

Posted In:

read more>>