Monday 15 July, 2013
If your family is like ours, the hodge podge summer schedule has thrown off many of our routines!   Later nights out and road trips have made it easy for us to neglect our family devotional times that we enjoy so much during the school year.  So, as we were all in the car one evening, I googled "kid devotional online" and came up with a great resource!  The 20 or so audio devotionals that we have enjoyed through their site have been fabulous!  http://www.cbhministries.org/ForKids/KeysforKids/ReadListen.aspx
When you click to play, Uncle Charlie reads a Scripture passage (you can pick KJV, NKJV, or NIV) and then tells a story about kids that connects to the verses.  We have found the stories to be very relatable and they have brought up a number of great discussions.  Because we are usually in the car when listening to these, we have the luxury of taking our time to talk about any questions, issues, or similar situations the stories bring to mind.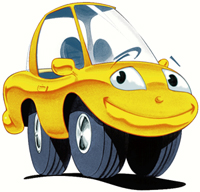 Comments Off

on Travel Time – Devotional for Kids Online

Posted In:

read more>>