Monday 4 March, 2013
This momma friend of mine thought to head to God's Word when faced helping her 5 year old son break his habit of thumb sucking at bed time. 
William stopped sucking his thumb a couple months ago cold turkey and recently started again. I have let it slide, but tonight we had a long talk about it. I asked, "Why do you need to suck your thumb?"  He said, "I always do.  I need to when I hold my lovey."  I said, "Well, let's put lovey away."  He said, "No way."  So I got his children's Bible out his god parents got him and read a few passages on frustration, temptation, and doing the right thing even when you don't want to.  And guess what?!   He is sound asleep with no thumb.
PS – I have already received a question about why I don't agree with thumb sucking.  So, let me be clear.  I personally have no opinion on thumb sucking.  The point of this blog was not about the thumb sucking, but about going to God's Word for whatever your situation might be.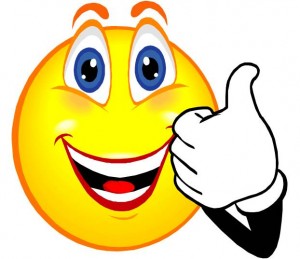 Comments Off

on Thumb Suckered into a Teachable Moment

Posted In:

read more>>