Monday 1 May, 2017
"Whoa, did that just come out of my mouth?!  I sound like my Mom!"
Can you identify?  Sometimes that can be good or bad!
Thankfully, I had an AMAZING mom who had lots of nuggets of wisdom!
I'm grateful for the ones that stuck and am excited to share them with you.
Scroll through this link to read about these sayings and feel free to adopt the ones you like…I certainly have!
"Adapt"
"Blame it on me!"
"If you can't sleep, just rest."
"Just smile and be nice."
"We don't hate, we strongly dislike."
"You're too pretty to…"
What generational sayings do you find coming out of your mouth?
If you think of any that are blessings to you, be sure to thank your mom this Mother's Day!
If you didn't have the privilege of a mom saying things you would want to repeat, remember that you are a new generation!  You have a chance to start fresh with your kids!  Don't look back and regret…look forward and be the change!
She speaks with wisdom, and faithful instruction is on her tongue.
Proverbs 31: 26
Yup, that's my beautiful Momma and me in 1975.  She had  when she was 41 and my siblings were 16 and 13!  With kids close to those ages now, I can't imagine starting over.  She always said I kept her young.  😉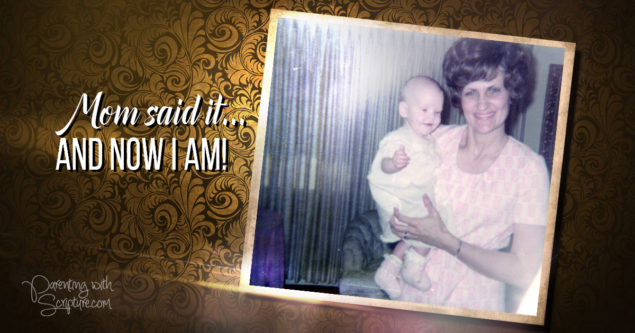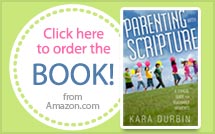 Comments Off

on Generational Sayings- My Mom Said it…Now I am!

Posted In:

read more>>