Friday 30 May, 2014
Anyone else read Dr. Gary Chapman's The 5 Love Languages or one of the spin-off versions?
I can't tell you how many times this information has helped me in all sorts of relationships.
For parents, I particularly recommend The 5 Love Languages of Children and The 5 Love Languages of Teenagers.  These have been instrumental in teaching me how my own children give and receive love.   For more valuable resources, see www.5lovelanguages.com.
As an author, it doesn't get much better than being asked to have an interview with an writer whose work has been so influential in my life!
Recently, I had the honor and privilege of being a guest on Dr. Gary Chapman's radio show, Building Relationships with Dr. Gary Chapman.
What a joy it was to speak with him and personally share how much his writing has meant to me!  And, what a thrill to hear how much he appreciates my book!
Gonna be in the car a while, doing laundry, or working out? 
Click here to listen online if you want encouragement, ideas, and practical help for learning how to parent with Scripture.   You'll even get to practice by putting yourself in the shoes of another parent as I challenge you to think through what you would do and teach the easy steps to parenting with Scripture.
PS – This time, please disregard my "That's a great question!" introductions to each answer!  I need to get a new stalling technique while trying to think quickly what to say!  Suggestions welcome!  🙂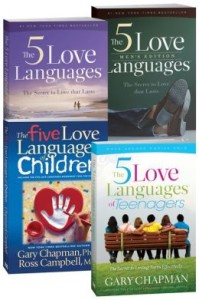 Comments Off

on A must read and a new listen…my interview with Dr. Gary Chapman!

Posted In:

read more>>