Monday 30 January, 2012
Confession:  I am a Children's Bible Junkie!   
I have collected just about every children's Bible there is on the market and we've enjoyed using them at different phases for the kids.  I love the age-appropriateness of wording and length that comes with them, bringing specially selected Bible stories to life.   That being said, there's nothing like a child having his very own chapter and verse Bible.  
Thing to consider when picking out a chapter & verse Bible:
*Think about whether your child is old enough to responsibly care for a "real" Bible.  When we bought ours, I knew my daughter was old enough, but not sure about my son.  So, I kept the Bible highlighters in my room so he wouldn't be tempted to do any unsupervised "coloring!"
*Choose a version from which you would like him/her to memorize.   I made the mistake initially of buying an "easier to read" children's chapter/verse Bible.  But, I quickly realized this wouldn't work because it wasn't the version I wanted them to memorize.  So when we went to underline verses in my daughter's Bible, the wording didn't match.  Too confusing for an early reader…or any reader for that matter!
*Choose a version that is visually appealing to the child.  I researched online ahead of time and then gave my children a couple of choices that would fit my parameters. 
*Buy from bookstore or online site that offers free engraving with the child's name.   Keep an eye out for sales!
*Consider waiting to give the Bible to the child for a special occasion, such as Christmas or birthday.  If neither of those are near and you aren't wanting to wait, make a celebration out of the Bible presentation day in some other meaningful way. 
Stay tuned for more tips on how to help make your child's own Bible come alive for him or her! 
These are the Bibles that my kids picked out and love:  Zondervan's NIV Adventure Bible.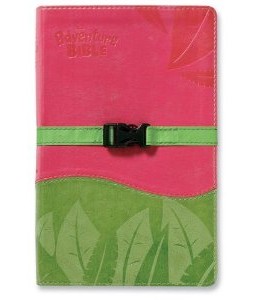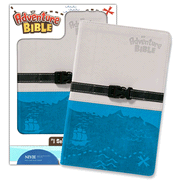 Comments Off

on Children's Bibles versus Chapter & Verse Bibles

Posted In:

read more>>