Monday 18 November, 2013
In the hallway at church this Sunday, I heard a great example of a mom parenting with Scripture on the topic of anger.  My friend and neighbor, Jennifer, shared how her 3 1/2 year old had been struggling with anger.  She asked him if God would want him to be angry or happy.  He said, "angry."  Jennifer suggested that they pray and find out what God says about it.  They looked up the topic and found that Proverbs 22:24 says,
"Do not make friends with a hot-tempered person, do not associate with one easily angered." 
I love how she paraphrased to help him understand on his preschool level by saying it means that God doesn't want us to play with angry people.  She also shared that Colossians 3:12 says,
"Therefore, as God's chosen people, holy and dearly loved, clothe yourselves with compassion, kindness, humility, gentleness and patience." 
She explained how God wants us to be kind, gentle, and patient rather than angry.  After the discussion, his attitude totally changed. 
On to the next day…When the anger flared again, she asked him if he remembered whether God wanted him to be angry or happy.  He replied, "Angry."  Jennifer persisted and said, "Wait a minute, are you sure?  Do not…" (she paused to give him a chance to think).  Sure enough, that little one chimed in "play with an angry man!" 
Mr. 3 ½ year old had listened and hid God's Word in his heart through that teachable moment!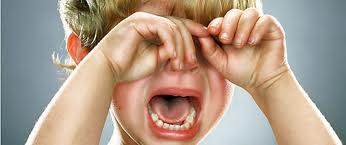 Comments Off

on Teachable Moment – Anger…Preschool Style

Posted In:

read more>>