Consider having a theme verse for your summer trip.
I'll share a couple of examples to get you thinking.
 "Do everything without complaining or arguing." Philippians 2:14
Vacations may be fun, but often present numerous opportunities for arguing and complaining.  Going into the trip, with the more positive mindset of this verse can be helpful and make the time more pleasant for everyone.  We were tested on this right off the bat with our Disney World vacation.  Everyone had boarded the plane and we were all ready for take-off, when the pilot announced that we would have to de-board and find another flight because of mechanical issues.  It would have been easy for us to complain about the inconvenience, the possibility of missing our character dinner reservations, etc.  However, with that verse on our minds, we focused instead on being grateful that God spared us from a potentially hazardous flight.
"Let your light so shine before others, that they may see your good deeds and glorify your Father in heaven."  Matthew 5:16
I love this one because it causes us to think before we act or talk and remember that we are representing Christ wherever we go.  On our way through an airport terminal, we stopped at a Starbucks.  The man in front of him was in full military garb.  My husband, Tim, discreetly leaned forward to the cashier and told him that he would like to pay for the soldier's order and then thanked the soldier for his service.  Tim's example was a shining light to our family and I hope the same for the cashier and serviceman.
 Another idea – Thankfulness Vacation Journal:
Another idea is to create a Thankfulness Vacation Journal for the trip.  Before we left for a vacation to Colorado, I made sure to pack several sheets of paper and enough pens for each member of the family.  At the beginning of the trip, each person took a page and numbered up to the total days of our vacation, multiplied by five.  For example, a 7 day vacation would be a list of 35.  Before bedtime each night, we gathered and listed the top five things we were thankful for from the day and then shared them with each other.  My son, who couldn't write well yet, told me his ideas as I wrote them down for him.  We tried not to repeat anything we had written in the past so we would have unique entries.  It was a special way to end our days and gave us a personalized keepsake for our trip.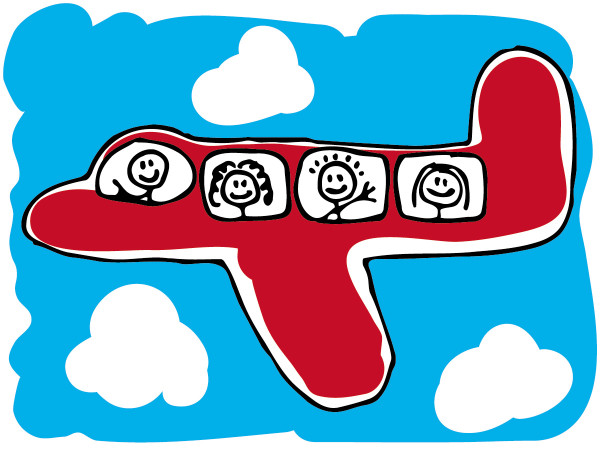 | | |
| --- | --- |
| Monday 4 June, 2012 | Copyright ©2012, Kara Durbin | read more>> |