Training wheels.  
That's what a friend of mine said God was giving me after I shared this story with her. 
God has been dealing with me in regards to whether I have overcommitted myself to too many things and that because of them, my parenting has been effected.  The problem is, they are all wonderful, service-oriented projects for which I have a heart.   However, as one of my favorite sayings goes, "Too much of a good thing is bad for you."   I realized that these "good things" were out of a healthy balance and the "too much" was turning "bad!"  I was perplexed as I wondered what I should cut out and was praying through this process.  God answered my confusion with two different summer commitments that were pulled right out from under me.  He didn't even give me a chance to say "yes" (which I would have…and He knew I would have)!   At first, I was disappointed.  After all, I do those things because I love serving in those ways.  But then, I realized God was taking the control completely out of my hands so I could get a glimpse at what not over-committing looks like.  What a breath of fresh air and a sweet gift from God!  When e-mails for two more commitments came up (ones that I would normally jump at), I knew God was wanting me to exercise my "no" muscle.  I practiced it as graciously as I could (even though it was difficult!) and found out that one position was already taken care and the other wasn't even necessary anymore!  Again, God was gently helping me see what I had previously been unwilling to.  I'm thankful for those training wheels and am still a work in progress.  Even though I'm not committing to new things, I need to continue discussion with Him about whether I'm already operating on a level with "too many good things."  I'm excited to see what my Father is going to teach me. 
Teach me your way, Lord, that I may rely on your faithfulness; give me an undivided heart,
that I may fear your name.  Psalm 86:11 (NIV)
One of the most amazing things is to lift up concerns to the Lord and see how He answers them.   As I explain to my kids, the answer may come quickly, slowly, similarly, or differently than we expect.  There are times we may not see how God has worked through the prayer this side of heaven.  But He promises He does hear and is at work. 
And we know that in all things God works for the good of those who love him,
who[have been called according to his purpose.  Romans 8:28 (NIV)

 I love the Lord because he hears my voice and my prayer for mercy.
Because he bends down to listen,
    I will pray as long as I have breath!  Psalm 116:1-2 (NLT)
That's why today and next week, I'm sharing a couple of my recent parenting prayers that God has answered in unexpected ways.  I hope that it will be an encouragement for you to lift up those areas where you feel frustrated, stalled out, or unsure what to do.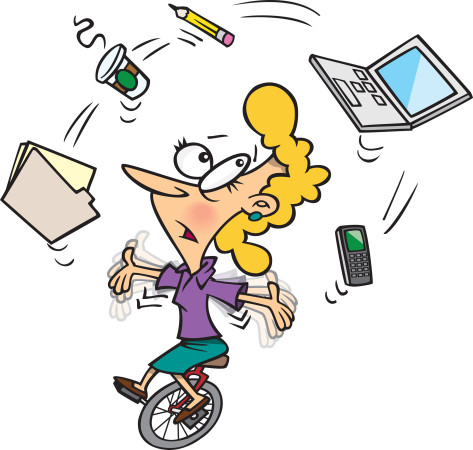 | | |
| --- | --- |
| Monday 5 August, 2013 | Copyright ©2013, Kara Durbin | read more>> |