Last year, I decided we would make the most of our drive time on the way to school on the days I take my two plus three other kiddos.  TIP:  This idea can be applied whatever time of the week works best for you…not just carpool drive time.  
We used the Seeds of Courage music to learn a verse a month.  Each song is Scripture set to music.  The Seeds collection is perfect for school age kids…preschoolers and even middle schoolers enjoy them.  However, if you only have preschoolers, I recommend Steve Green's Hide 'Em in Your Heart  Volumes 1 and 2.
Month after month through the school year, we had great discussions about God's Word and added verses to our list of memorized Scripture!   
During the fall, our September theme verse, Jeremiah 33:3, spoke to my family –
"Call to me and I will answer you and tell you great and unsearchable things you do not know."
My husband and I were struggling with if/when to have our kids' tonsils removed.  Between the two of them, they had strep 20 times in 2 1/2 years!   I shared with the carpool kids how our family was seeking God's wisdom as in the verse because we weren't sure what to do.  Through a series of events, God made it clear that we needed to go ahead and have the surgeries.  God helped us figure out the things we didn't know!
In January, God surprised a mom by her daughter blessing her with that month's theme verse.  I was shopping at Sam's when I got this text from Shauna about her 6th grade daughter who is in our carpool – "Ok, so you are going to smile at this:  I was in the car tonight on our way to basketball practice and I said to my daughter that I am really anxious today.  All of sudden she busts out Philippians 4:6-7…in song!"
"Do not be anxious about anything, but in every situation, by prayer and petition, with thanksgiving, present your requests to God. And the peace of God, which transcends all understanding, will guard your hearts and your minds in Christ Jesus."

Want to help your child know what God has to say about different topics?
It's as easy as picking up your copy of
Parenting with Scripture:  A Topical Guide for Teachable Moments!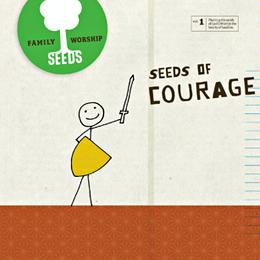 Anyone know of straight Scripture set to music that appeals to teens?
Please share in the comment section!
| | |
| --- | --- |
| Monday 18 August, 2014 | Copyright ©2014, Kara Durbin | read more>> |